Telluride Named a Winner Among Automobile All-Stars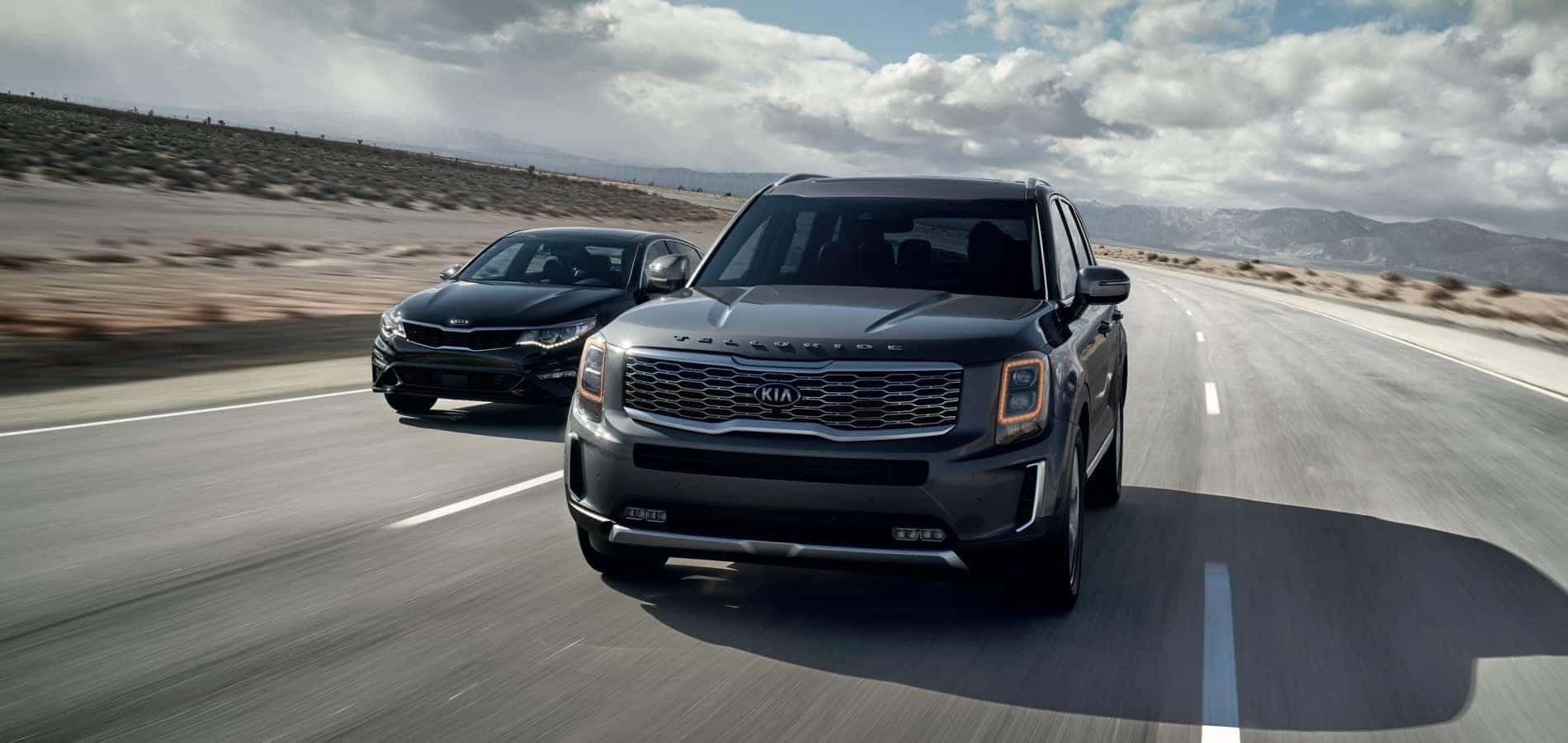 The 2020 Kia Telluride is the brands most decorated SUV ever and has been named a winner at the Automobile All-Stars; an annual evaluation held by leading publication, Automobile, to determine the best new vehicles of the year.
This year, 21 vehicles were invited to the event due to being "interesting, new, or significantly revised." Only 8 of the 21 vehicles were named All-Stars.
The Telluride was named among the All-Stars thanks to its previous awards including the first-ever SUV to claim the "Triple Crown"of the auto industry;s most prestigious honors:
2020 North American Utility Vehicle of the Year from North American Car of the Year*
MotorTrend SUV of the Year
Car and Driver 10 Best
"The Telluride being named an All-Star by Automobile is an honor for the Kia brand and extends our popular SUV's impressive marathon run of significant accolades," said Michael Cole, president, Kia Motors America (KMA). "It is further validation that our eight-passenger SUV delivers on its promise of world-class design, quality and engineering to our customers."
The editors of Automobile selected and tested 21 vehicles over multiple days of driving on various types of roads in and around the California high desert. After evaluating and scoring an array of criteria for each contender, the staff determined eight All-Stars as the best new cars of the year.
"The fact the 2020 Kia Telluride impressed our test drivers so much is a testament to Kia's execution of style, practicality and value," said Automobile editor-in-chief Mac Morrison. "In an Automobile All-Stars field of contenders that included some of the best sports cars, luxury GTs and supercars on the market today, this three-row SUV still stood out easily as one of the best new cars of the year. Whether you're talking about its exterior appearance, interior appointments, or the experience from behind the wheel or in one of the cushy passenger seats, it's a winner in every way."
In addition to collecting the most awards within its first year on the market in Kia history, the Telluride is also one of Kia's best-selling vehicles. Since going on sale early 2019, over 70,000 Tellurides have been sold.
Conceived, designed, and developed in the U.S. specifically for the U.S. market, the Telluride is proudly assembled in West Point, Georgia, and is the first Kia vehicle to be exported from the United States.
*North American Car, Utility, and Truck of the Year is a trademark of North American Car and Truck of the Year Corporation.