Kia EV6 Wins Multiple Electric Vehicle Awards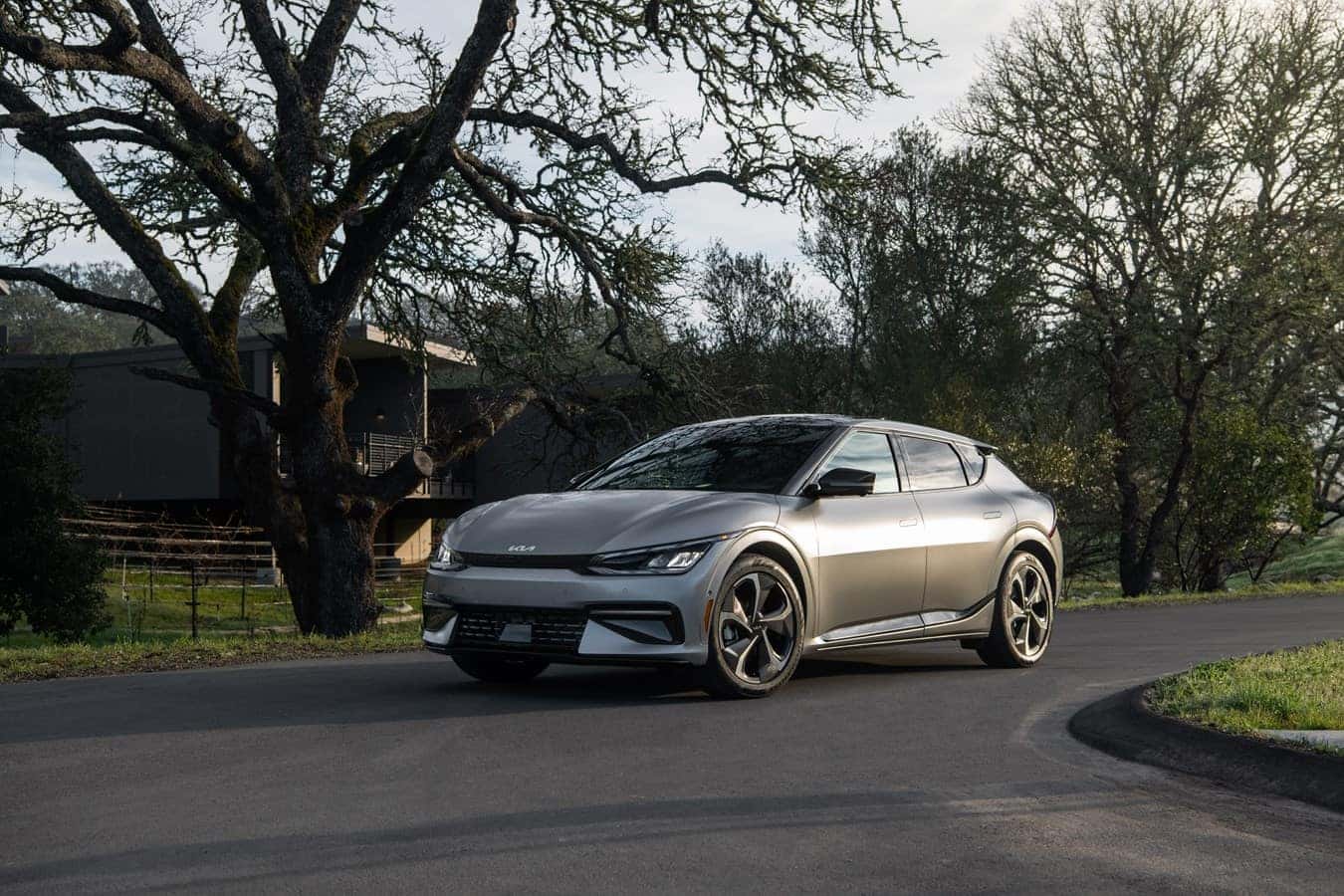 The Kia EV6 has picked up honors from the 2022 Autocar Awards and U.S. News & World Report!
The Kia EV6 was named 'Best Electric Car' in 2022 by Autocar, the world's oldest car magazine. It was also named to U.S. News & World Report's list of 'Best Hybrid and Electric Cars' as Best Electric Vehicle.
Kia's first dedicated electric car, the EV6 is based on the new Electric-Global Modular Platform (E-GMP). Its practical interior, cutting-edge design, and high-tech features are matched by its extraordinary EV capabilities. It offers up to 328 miles of range from a single charge and offers 800V ultra-fast charging as standard.
Best Electric Car in 2022 – Autocar Magazine
No stranger to awards since its launch in late 2021, the EV6 has been named 'Best Electric Car' in 2022 by Autocar magazine.
Mark Tisshaw, Editor for Autocar, comments: "With the EV6, Kia has eclipsed its natural rivals, and the car goes further than most rivals to make everyday motoring feel special. Aside from being an excellent electric car in its own right, the EV6 also represents Kia's coming of age. Over the past 30 years, the Korean brand has gradually worked its way up to become the technology and market leader that it is today. The fact that a 'GT' version of the EV6 is coming next year suggests Kia's end goal is loftier still."
Best Electric Vehicle – U.S. News Report
The EV6 beat out dozens of competitors to earn the selection of Best Electric Vehicle in this year's awards. To determine the winner in each category, U.S. News analyzed each vehicle's overall score, starting price, Level 2 charging rate, and EPA fuel economy and range estimates for the 82 hybrid, plug-in, and electric vehicles under consideration. The winners have the best combination of quality, value, and efficiency in their segment.
"The EV6 has been lauded as a success since its launch earlier this year and represents an important first step toward Kia's transformative 'Plan S' electrification strategy that will deliver 11 all-new electrified models across the world by 2026," said Steven Center, COO and EVP, Kia America. "We are honored to receive this recognition from U.S. News, which reinforces the brand's future direction and leadership in the space."