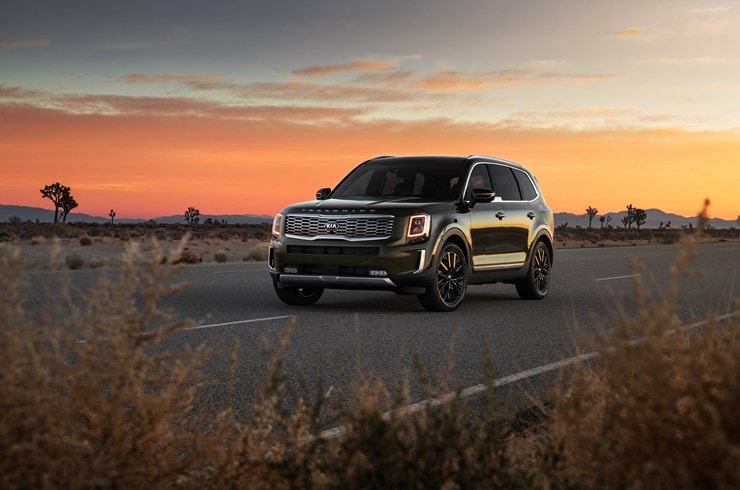 The 2020 Kia Telluride has been awarded the 2020 ALG Design Innovation Award for Overall Design and Execution. This award is given to vehicles that "redefine the elements of design."
The Telluride is Kia Motors largest vehicle and provides seating for up to 8 people. The outside of the vehicle is big, bold, and boxy, to suggest a go-anywhere, do-anything attitude. The Tellurides exterior features such as the stacked headlamps, upright windshield, and wide grille, complement the interior features to further push this narrative.
The interior is designed to continue the impression of upscale exploration. "The sense of luxury extends to the interior as well with its upscale features demonstrating that practical family utility can be had with luxury styling, all at a value that Kia has been proven to bring time and time again," said Eric Lyman, senior vice president, ALG.
Some of the premium materials and features inside of the Telluride include:
Double-stitched, quilted, and extra padded Nappa leather trim upholstery
Simulated brushed metal
Matte-finished wood
Heated and ventilated first and second row seats
Leather-wrapped heated steering wheel
Micheal Cole, president at Kia Motors said, "ALG is a respected and time-honored industry expert, its opinion carries weight and this award is an honor for the Kia designers and everyone who worked to develop the exceptional Telluride."
This award is yet another accolade added to the growing list of praise that the 2020 Kia Telluride has received. The Telluride is Kia Motors most awarded and best selling vehicle and demand continues to outpace supply.
"With a sophisticated, yet rugged exterior design language on par with luxury utility vehicles, Telluride has commanded attention in one of the most crowded and competitive segments in the industry," said Eric Lyman.