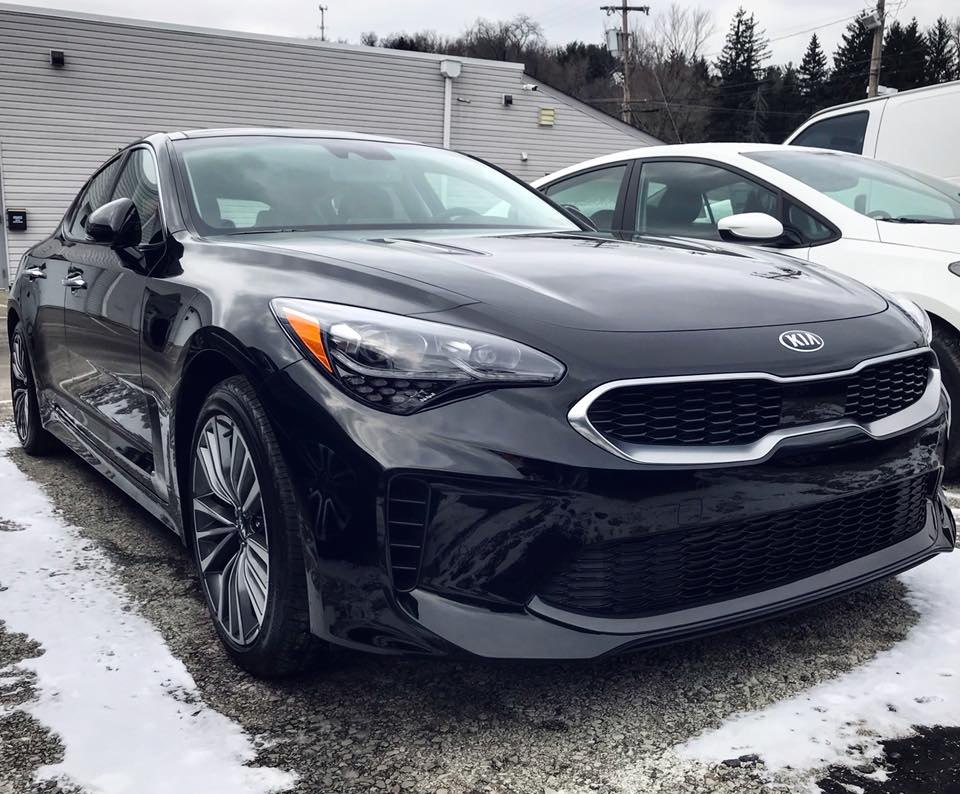 We were excited to receive the all new 2018 Kia Stinger at our dealership, and apparently so were you! Within just a matter of days, this fastback sport sedan sold and is going home with its new family today. We had just a few moments to snap a couple pictures to share with you. Hopefully we'll be getting more in stock soon! Stay tuned.
This Aurora Black Stinger is the Premium trim, 2.0L Twin Scroll Turbo 4 cylinder engine, with 8-Speed Automatic Transmission.
Learn more about the Stinger here.