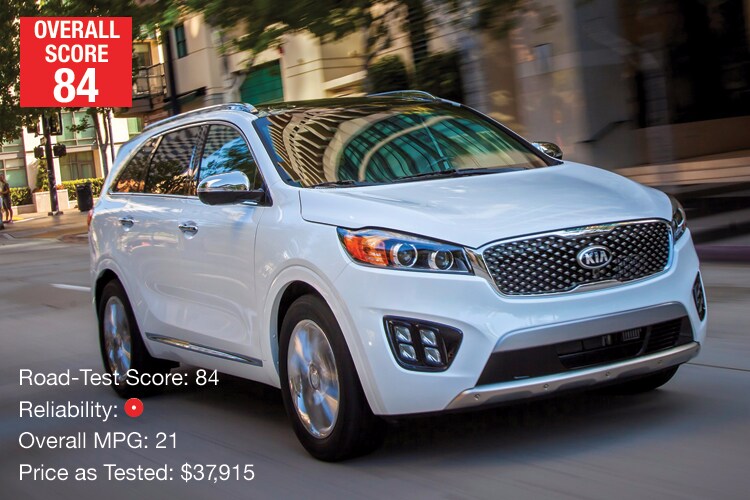 The 2016 Kia Sorento recently landed on Consumer Reports "10 Top Picks of 2016: Best Cars of the Year" list by being named the Best Midsized SUV. And the 2017 Kia Sorento achieved a Top Safety Pick Plus (TSP+) rating from the Insurance Institute for Highway Safety.
The "New King of the Category"
Consumer Reports tested vehicles based on Performance, Reliability, Owner Satisfaction and Safety. This year the 2016 Kia Sorento beat out past winners such as the Toyota Highlander and Hyundai Santa Fe. According to Consumer Reports, the Sorento is just lightly smaller than other midsized SUVs in its class, allowing it to "be city-friendly while still offering the space and features of a larger vehicle." Gaining much praise for its crash-test results, interior design, competitive fuel economy, and suspension the 2016 Sorento is heralded as the "new king of the category."