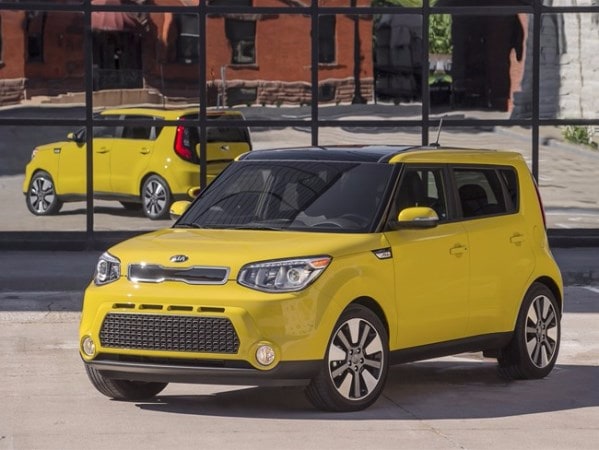 If you're in the market for a new car for your teen, or even one for yourself that a teen may be driving from time to time, you will want to take a look at the 2016 Kia Soul. Kelley Blue Book handpicked ten cars starting under $20,000 for their 10 Best Back-to-School Cars of 2016. These are considered some of the "best" cars for students, which often means that these are the cars that are best in its class for features like safety, affordability, practicality and style.
KBB says, "The Soul is a value-packed, practical hatchback wrapped in super-cool sheet metal. The stylish 5-door [...] boasts the best warranty of any car on this list with 5-year/60,000-mile bumper-to-bumper and 10-year/100,000-mile powertrain coverage. Available ventilated front seats and an 8-inch touchscreen display will satisfy students, while forward-collision and lane-departure warning systems can help put parents' minds at ease."
While ideal, it may not be financially possible for some families to afford a brand new car, especially if it is meant to be a primary vehicle for a teen driver. If that is the case, it is recommended that you still look for a newer model that still has available safety features that older cars wouldn't be able to offer.
For more information about the Kia Soul, please visit SmailKia.com.